Working holiday in a farm village
1. Life on a farm in Tono
2. What is a working holiday?
3. Farmers who will take you in
4. Please read before applying ? Important matters ?
5. Application process / Procedures for your journey

○Life on a farm in Tono
At first it may be quiet, but there are many people you can talk with.
The weather may be hard, but the many different days of the four seasons will leave a lasting impression on you.
Although in a river basin, you can see the sky for miles, and gentle mountains connect heaven and earth.
There are many areas your cell phone may not be able to connect, but it a popular place to connect with the gods.
You can work with such people in our Tono, in our rural village.
In this way you can feel agriculture, learn about farming, and make friends.
This is a working holiday in Tono.
Farmers in Tono are happy for your help and hard work on the farm.
Finally, Tono farmers can show you a different lifestyle from what you are used to, with a different passage of time and more delicious meals than usual…
This is the working holiday Tono style!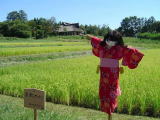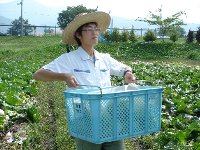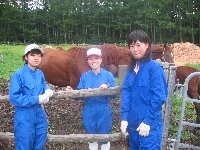 ○What is a working holiday?
-Meeting through farm work-
■Experience life on a farm
 You can have a "Farm Working Holiday" (shortened to "working holiday" below) in Tono where you can experience farm life.
When on a working holiday,
 1. You stay at a farm.
 2. You become a member of the family and help with the work and housework.
 3. You share three meals.
 4. You will have your own bedroom or a separate room.
 5. No money will be exchanged.
 6. Most participants are individuals, of various ages, occupations and residences.  
 Merits of working holidays for farmers include "providing of labor" and "as no money is exchanged, you can expand your circle and make friends."
■Making farmers your second family
 One feature of the working holiday is that a single participant can stay for a comparatively long time.
With such a long stay, it is an aim for relationships that started with nervous tension when participants started a Tono working holiday with farmers become so close that they become like a second family, overcoming the nervousness and building deep relationships.
 To do that, a minimum stay or three or four nights is necessary. The interactions cultivated there will continue after the working holiday and the number of people repeating is increasing.
Furthermore, such interchanges help create supporters for community development in Tono.
■What do you do on a working holiday?
 When you participate on a working holiday, the kind of farm work you help with will depend on the kind of farmer and the time of year. For example, if an apple farmer, in spring you may thin out flowers (pick buds), do artificial pollination, pick out fruits (remove extra fruits to protect branches), or pick leaves (remove leaves that cause too much shade). From September through November you will help with such work as harvesting and sorting.
 Since you will be eating meals at the same time as the family, you can experience the lifestyle of a family of farmers.
For details, please see the list of host farmers below.
■
What kind of place is the host farmer?
 Host farmers do not regard participants as mere agricultural laborers. Most are people who want to interact with others. In addition, host farmers are your average farmers in Tono.
 Depending on the host farmer, there are places where work is carried out year round, and those where the time is limited, so it is necessary to match the conditions of both participants and farmers. The Tono Natural Life Network fulfills this role.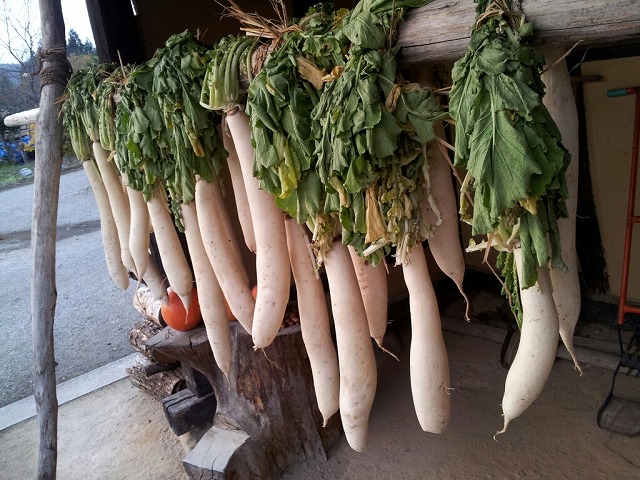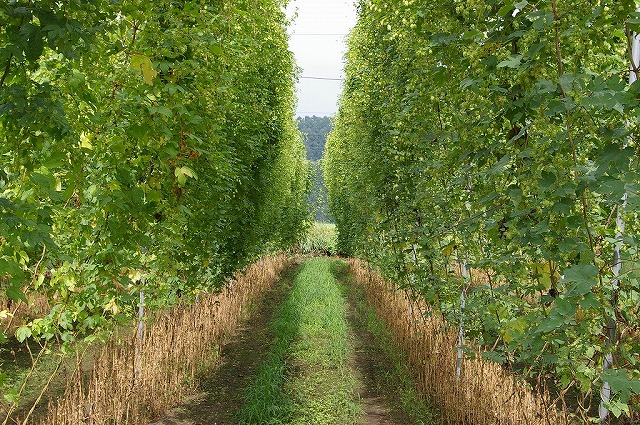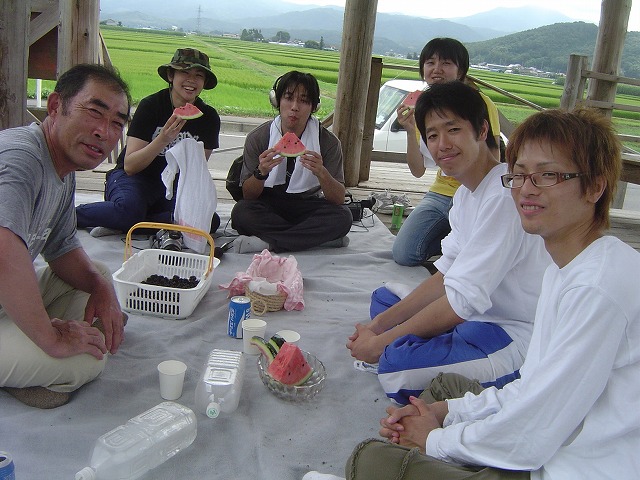 ○Host Farmers

Mr. KIKUCHI Hikoyasu
(Otomo, Tono)
1. Registration: Year round
2. Period: 3 days to 1 month (7 days or more is best) (Negotiable)
3. Work: Weeding and harvesting flowers, weeding and harvesting vegetables, harvesting rice, other general farm work, care of horses and cows
4. Requirements: Must like working with and caring for animals. Non-smokers
5. Number: Up to four
6. Lodging: Home or away (depending on the time of year)
7. Conditions: No remuneration (food and lodging are provided)
8. Other: Anyone may be accepted. There is a possibility of experiencing horseback riding during intervals between work.

Miyamorikawa Upstream Production Association Blueberry Committee
(Miyamori, Tono)
1. Registration: July 15 through around August 1
  (Participation times are negotiable.)
2. Period: One week or more (Negotiable)
 (Work times are in principle from 6:00 to 15:00 with break times)
3. Work: Sorting and packing harvested blueberries
4. Requirements: Be healthy and can work
5. Number: 5 to 6 people
6. Lodging: Guest house (negotiable)
 *Please bring your own amenities and changes of clothes.
7. Conditions: No remuneration (food and lodging are provided)

Mr. OKUDERA Eichi
(Aozasa, Tono)
1. Registration: Year round
2. Period: 3 days or more (negotiable)
3. Work: June through September: Work with asparagus
     July through August: Blueberry weeding, mowing, gathering
     October through November: Rice fields, rice harvesting, etc.
     Care of cattle and birds year round
4. Requirements: Healthy and likes to work
5. Number: 4 people
6. Lodging: Japanese style room in house
 *Please bring your own amenities and changes of clothes.
7. Conditions: No remuneration (food and lodging are free)

Mr. OKUDERA Haruo (Aozasa, Tono)
1. Registration: From summer (no farm work during winter)
2. Period: 1 week to 1 month (10 days is best) (Negotiable)
3. Work: General field work
     (You can perform specialized field work from fertilizing to harvesting.)
4. Requirements: None in particular
5. Number: Up to four people
6. Lodging: Second floor of warehouse near house
     *Please bring your own amenities and changes of clothes.
7. Conditions: No remuneration (food and lodging are free)
8. Other: You can ride snowmobiles during winter.

Mr. NUKAMORI Takashi
(Matsuzaki, Tono)
Will be unavailable for hosting for the time being.

○Please read before applying? Important matters ?
■Details: Please decide the specific details of the farm work in discussions with the farmer.
■Preparation: Please bring personal items such as work clothes, sleepwear, medicine, toiletries and such.Other items may be required, so you must make direct confirmations with the farmers.Do not forget your health insurance card or a copy thereof.
■Remuneration: No remuneration is offered. The host family basically provides food and lodging, but there are exceptions. Please take note.。
■Rule: We are looking for people to do farm work, so you will be treated like a member of the farmer's family.
■Children: Please refrain from bringing small children when participating.
■Interactions: Please make the most of your interactions such as at meals and during conversations between working.
■Self-responsibility: We take every precaution for safety in the workplace, but please understand that neither the farmers nor the network can bear any responsibility for injuries or accidents while working.
(It is recommended that you purchase domestic travel accident insurance.)
■Applying to participate (Details below)
 Specific work schedules may change due to weather and other circumstances of the host farmers.
 Please include the following contents, 1 through 13 when applying. Contact the Network if you have any questions.
○Application process / Procedures for your journey
1】 Please read the "Important Matters" above.
 In addition, each host farmer takes great care to provide safety while working, but apply only after understanding that you must take responsibility for your safety as well
2.】Please submit the following details to the Network by either email or fax.
 Please feel free to contact us concerning anything you do not understand.
 [Required items]
  1. Name, with Japanese reading
  2. Gender
  3. Date of birth
  4. Telephone number
  5. FAX number
  6. Cell phone number
  7. Postal code
  8. Address
  9. Employment
  10. Which working holiday you desire
  11. Reason for the desire
  12. Other special items such as information on allergies
3】The Network will contact you.
  Please arrange for your own transportation.
4】There are cases in which you need to contract the host farmer directly before you can be accepted.  
5】And so your working holiday begins.
[Contact information]
Tono Natural Life Network Person in charge: ASANUMA
6-16 Higashi-date, Tono, Iwate 028-0515 (9:00 to 17:00)
mail::
tourism@tonotv.com
---
---